KIM Staff Surprise CEO, Dr. Barry Lavallee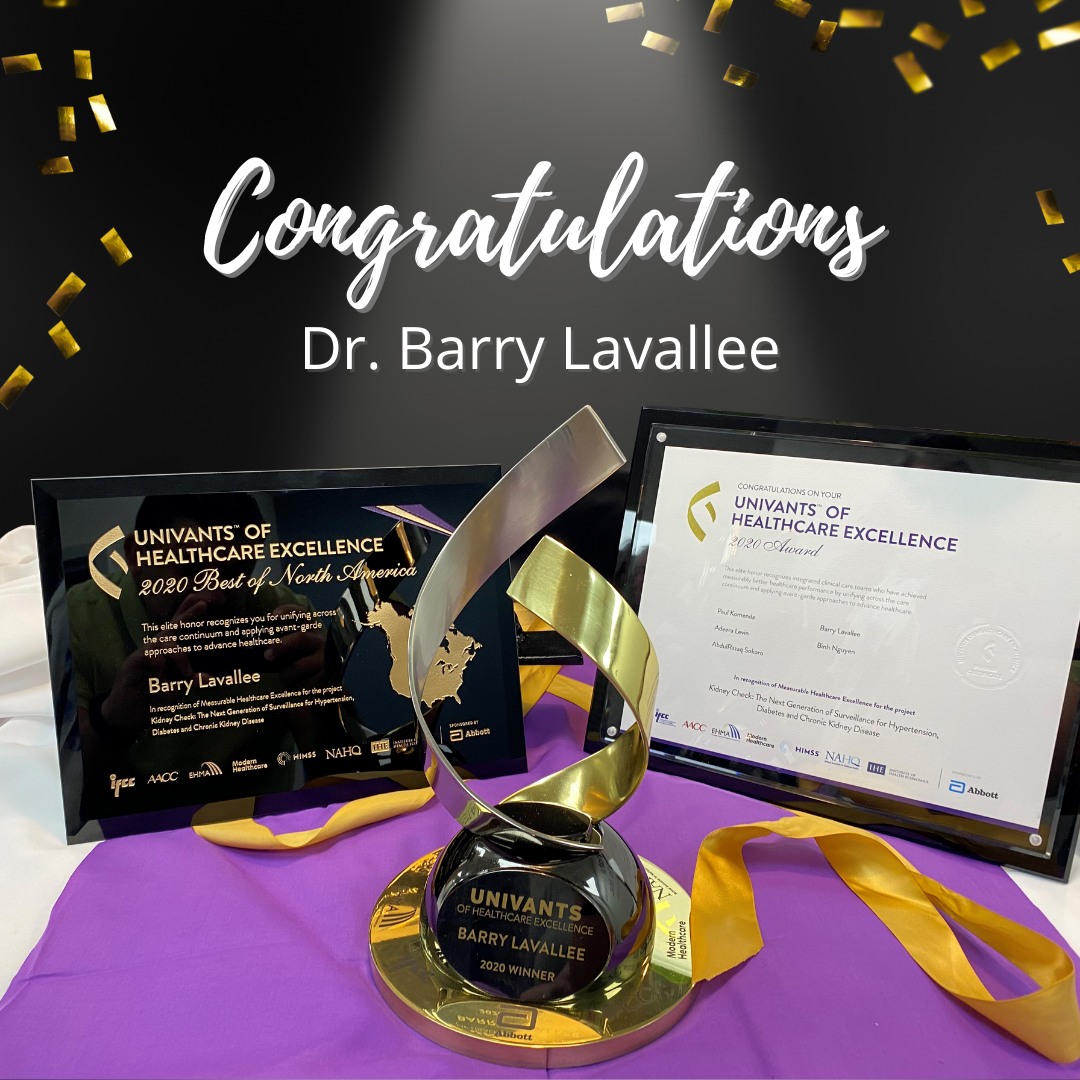 On May 4, 2022, Dr. Barry Lavallee arrived at the Keewatinohk Inniniw Minoayawin (KIM) Inc. office to be greeted by staff who surprised him as he entered.
In 2020, Dr. Lavallee and his team at the University of Manitoba was awarded the UNIVANTS of Healthcare Excellence – Best in North America award for Manitoba's Kidney Check program. The award itself was delayed and finally arrived in May 2022. Staff were excited to see the Chief Executive Officer of KIM open the package and to finally hold the highly regarded award.
The Kidney Check program provides mobile, community-wide screening for chronic kidney disease, diabetes, and hypertension followed by individualized risk-based counselling and treatment plans. The Kidney Check program was a collaborative effort comprised of the Diabetes Integration Project, Manitoba Renal Program, Indigenous nurses and physicians, clinicians, patients, as well as communities.
The UNIVANTS of Healthcare Excellence award (https://www.univantshce.com/) recognizes teams who collaborate across disciplines and transform healthcare delivery, and ultimately patient lives.
Congratulations to Dr. Lavallee and his team for their hard work and dedication to improving the health of so many patients.