Congratulations Mikayla Barbosa on a successful meeting with Manitoba's Minister of Health!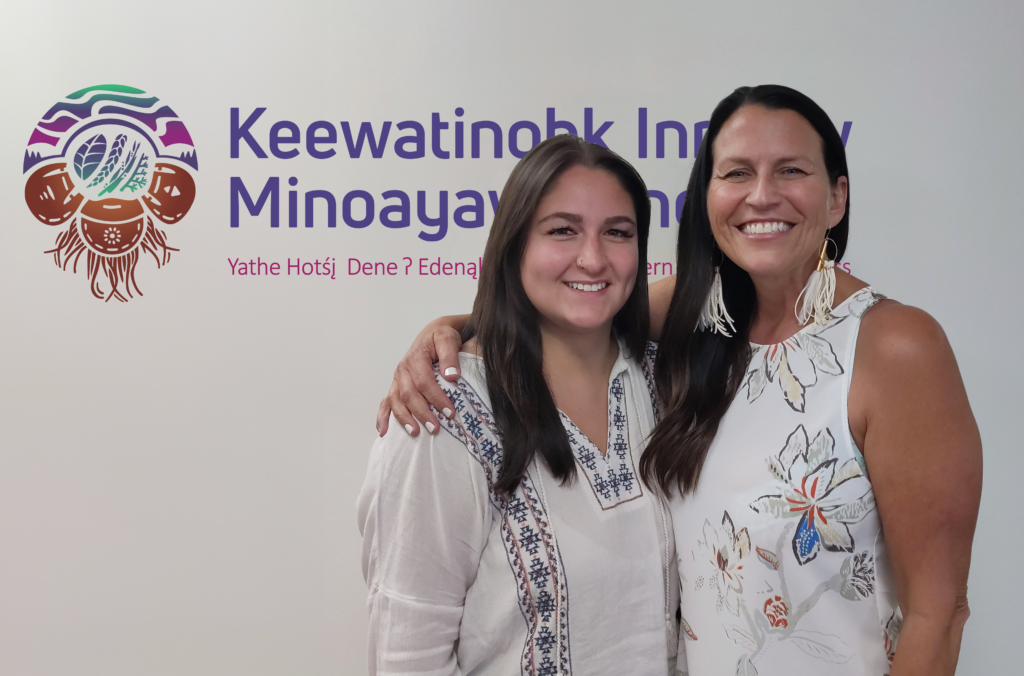 Keewatinohk Inniniw Minoayawin Inc. would like to congratulate Mikayla Barbosa, a Métis KIM Inc. summer student and mentee to Dr. Sheila Peters, for her successful and persuasive meeting with Manitoba's Minister of Health, Audrey Gordon on July 20th.
Barbosa, who is beginning her second year at the Max Rady College of Medicine this fall, met with Minister Gordon to discuss the experience of Indigenous medical students in Manitoba along with several other students from the faculty. During the meeting, Minister Gordon was briefed on the Truth and Reconciliation Commission's Calls to Action Medical School Report Card initiative, where students are given the opportunity to provide annual feedback on the progress and/or effort of their institution with regards to Calls to Action #23 and #24.

As a full-time summer student at KIM Inc., Barbosa and five other Indigenous students are mentored by Dr. Sheila Peters. The position involves a personal capstone project as well as sharing circles and opportunities for one-on-one support and guidance from an experienced professional. Students' individual projects range in topics, but all share a transformative and culturally-based approach. Dr. Peters' extensive experience not only in the medical profession, but as an Indigenous woman in a white-male-dominant field, is critical in empowering the next generation. Demonstrating true leadership, Dr. Peters has gone above and beyond in making herself accessible to her students, as Barbosa was grateful to find while working on her presentation over Facetime with Dr. Peters while she worked at the hospital.
Barbosa's presentation summarized the issue of lacking support for Indigenous students beyond the admissions process, highlighting disproportionate rates of authorized withdrawals in comparison to non-Indigenous students, among other issues such as the convoluted processes for academic probation and appeals. Stressing the immeasurable value and importance of setting these students up for success in their own communities, Barbosa and her peers secured not only a commitment to a future meeting to discuss an action plan, but commitment to action on all four findings presented in the report card. Dr. Peters and Barbosa are currently collaborating on preparation for the next meeting with Minister Gordon.
Click here to read more about the Truth and Reconciliation Commission's Call to Action
Medical School Report Card initiative and view previous years' reports.