JOB POSTING: Client Advocate (Thompson, MB)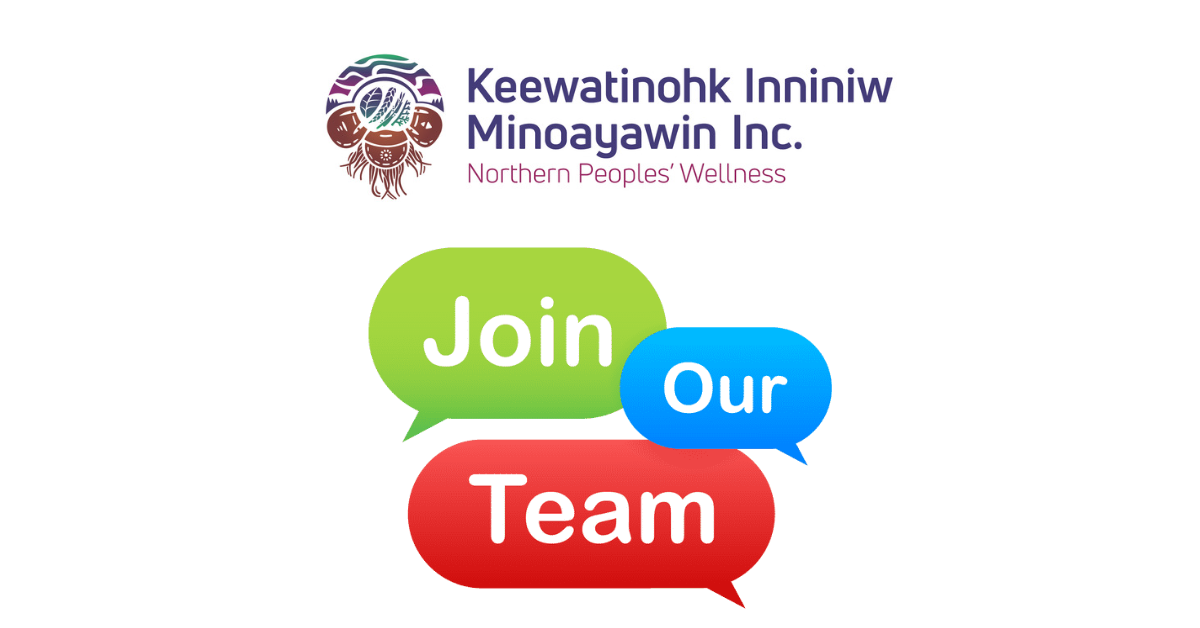 Job Title: Client Advocate – First Nations Anti-Racism Response (Three Positions Available)
Based in: Thompson, MB
Full Time, Term Contract to March 31, 2025
The KIM team invites applicants to apply for a ground-breaking opportunity to be a Client Advocate. The Client Advocates will guide First Nations clients in northern Manitoba throughout their healthcare journeys to improve their health experiences and outcomes. This innovative and evolving role will be based out of the Thompson General Hospital.
The successful applicants must have work/life experience in care and support areas, excellent communication and interpersonal skills, an ability to practice conflict resolution, and have working knowledge and respect for culture, traditions, and customs of local First Nations communities.
Working within the health care system and in the community, KIM's Client Advocates will assist clients with understanding their health care in real time, and identifying and voicing their client's concerns, questions, and experiences when needed. An understanding in Indigenous specific racism and trauma informed care is considered an important asset.
The ability to speak one of the northern First Nations languages is desirable. Preference will be given to a candidate with roots to a northern First Nation community
For more information or to join our growing team of experts, please submit your resume and cover letter to Trenton Schreyer at [email protected]
Applications will be accepted by email until January 15, 2023 at 4:00pm.
Established in January 2020, Keewatinohk Inniniw Minoayawin (KIM) is a northern First Nations-led aggregate health organization that will work to transform health and wellness services and improve health outcomes for First Nations people. We offer a competitive compensation and benefits structure, and opportunity for advancement.